Hi Everyone,

We are celebrating alphabet soup's 4th birthday by moving to Wordpress.

For a number of reasons, not the least of which are LJ's ongoing technical problems and vulnerability to hacker attacks, we felt it was time for a change and a fresh start.

Please stop by to say hello so I know you've found us, bookmark the site, update your blog rolls and/or add Jama's Alphabet Soup to your readers. We promise more of our usual mischief and look forward to having you join us at the table often.

For those of you on LiveJournal, I've created a feed so you can view my posts on your Friends Page:
alphasoup2 .

Thanks for your continuing support!

*The new blog's URL is jamarattigan (dot) com -- easy to remember, easy to find!
Current Mood:

hopeful
Hi there!
Hope you had a nice summer. ☺

Just in case you missed my announcement at the beginning of August, wanted to mention again that my blog has moved to Wordpress. I'll be up to my usual mischief, featuring lots of foodie books, poetry and recipes at Jama's Alphabet Soup. Please subscribe to the feed, bookmark the page, sign up to receive email notifications of new posts, and/or update your blogrolls.

For LJ users, I've created this feed so you can continue reading the blog on your Friends Page:
alphasoup2.

Thanks for your continuing support! See you at the new blog!

♥,
jama
xo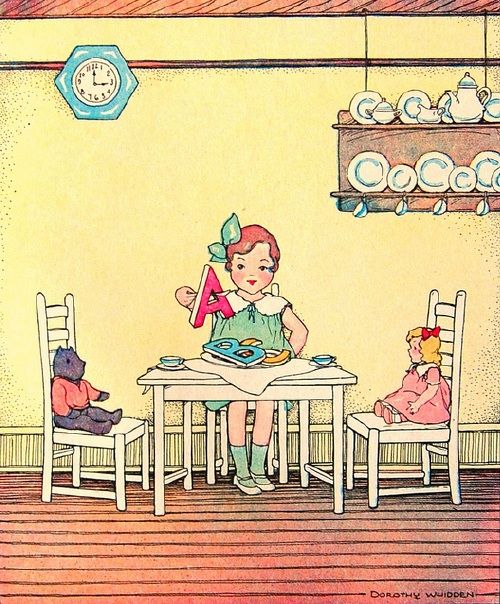 The sun is shining, a nice breeze is blowing, and
Colin Firth
summer fun is calling!
Going to take some time off from regular posting for a few weeks to pursue some new foodie adventures, tackle my just-for-fun TBR pile, and do a little blog housekeeping. I want to get all my letters in a row, since I always feel so much better when my kitchen is spit spot!
Meanwhile, I wish you many happy summer days, whether you're on vacation or staycation. Ahhhhh -- time for barbecue, fruit smoothies, potato salad, and corn on the cob. Enjoy these long, lazy days, have a spectacular Fourth of July weekend, and I'll see you in August!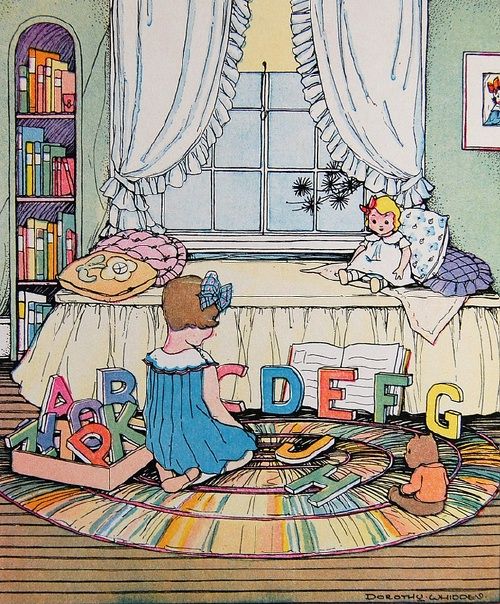 **Dorothy Whidden illustrations from The Alphabet That Was Good to Eat written by Louise Price Bell (Harter Publishing, 1932). (
Crossett Library Bennington College flickr photostream
.)
Copyright © 2011 Jama Rattigan of jama rattigan's alphabet soup. All rights reserved.
Current Mood:

chipper
Roll out the purple carpet, pass the poetry and the pizza: the one and only Lee Bennett Hopkins is here!

For years and years, I'd see the name "Lee Bennett Hopkins" on dozens and dozens of book covers as poet, author and anthologist, but never once imagined one day I'd have the pleasure of welcoming him to my blog. No one, in the history of children's literature, has compiled more poetry anthologies than he has (100+ to date), and I'm certain most everyone -- whether poet, author, educator, librarian, editor, publisher or reader -- agrees that no one else has done as much to nurture, support and promote children's poetry with such full-hearted enthusiasm and tenacity.

He's won numerous awards and honors as author and anthologist, such as the Christopher Award, Golden Kite Honor, and NCTE Award for Excellence in Poetry for Children, and has established two awards: the Lee Bennett Hopkins Poetry Award and the Lee Bennett Hopkins/IRA Promising Poet Award.





TheCookingPhotographer/flickr



But apart from his long list of accomplishments and accolades, he's also someone who likes the color purple and a good pizza, and who, in his heart of hearts, truly believes that poetry is absolutely essential for all children, both at home and in the classroom. Bring books and children together, and teach them to love reading. I'm so honored to have Lee visit alphabet soup to tell us a little about the art of compiling anthologies and to share a few tidbits about the three books he's published so far this year:

I Am the Book (Holiday House, 2011), a collection of 13 exuberant poems celebrating the magic of reading with whimsical illustrations by Colombian artist Yayo,

Dizzy Dinosaurs: Silly Dino Poems (HarperCollins, 2011), 19 humorous poems selected especially for the beginning reader with vibrant cartoony illustrations by Barry Gott, and

Hear My Prayer (Zonderkidz, 2011), a selection of 13 simple verses on a variety of universal themes with illustrations by Gigi Moore.


(
Read more...
Collapse
)
Current Mood:

excited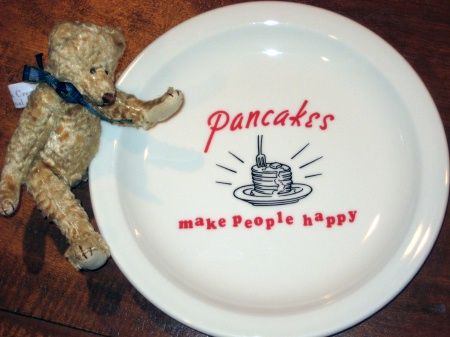 1. It's always a good day when you have pancakes for breakfast (and lunch, and dinner) ☺. My pancakes of choice remain Orangette's Oatmeal Pancakes, a recipe she adapted from the pancakes served at the Inn at Fordhook Farm in Pennsylvania. Since I first mentioned Molly's oatmeal pancakes here, we've made them at least six times, and it's become our favorite breakfast to serve houseguests. We haven't mashed in any blueberries yet; they're delicious without them. And as Molly says, they are great the next day and the next . . . they freeze well, too.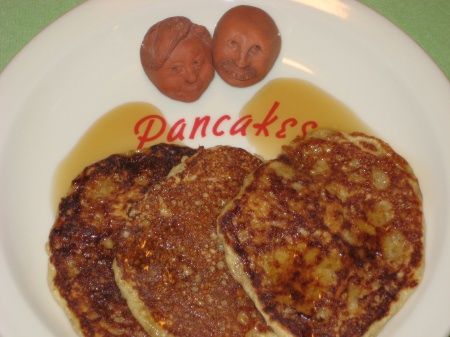 2. Do you remember when Kevin Slattery declared May, Bob Dylan Month? And he ran his "Three for Free Giveaway" with copies of Ain't Gonna Hang No Pixel (his first Picture Book for Big Kids) as the prize? Eeeeee! I was one of the winners!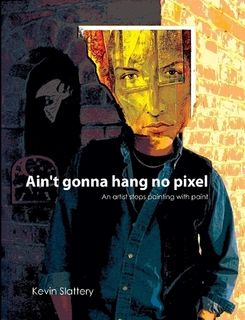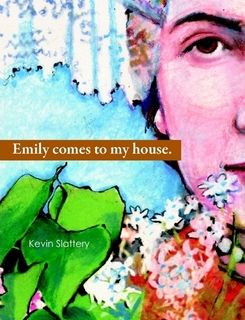 This 16-page pop phenomenon parody, inspired by Dylan's infamous decision to go electric in 1965, offers a tantalizing cross-section of Kevin's unique digital art. Movers and shakers Billie Holiday, Edgar Allan Poe, Paul McCartney (*swoon*), Marilyn Monroe, Jack Kerouac, Emily Dickinson, Alfred Hitchcock, and of course, Dylan -- are portrayed as never before. Kevin loves to mix things up and surprise you with unexpected juxtapositions: there's a beautiful pink and yellow floral Billie as well as a funky cartoony Hitchcock making quite the television appearance (or should I say, "emergence"?). Wish you had your own copy? Click here for more details about this book as well as the second book in Kevin's Picture Books for Big Kids series, Emily Comes to My House!

3. Big thanks to Zoe Toft at Playing by the Book for presenting alphabet soup with the Irresistibly Sweet Blog Award!




We truly appreciate this honor and are proud to be recognized along with these other blogs:

Kat Cooks the Books
Reading, Writing and Recipes
Storytelling, cooking and kids!
Children's Books for Grown Ups – look out for Natasha's Bookish Bites!
Maison Cupcake
The Tea Box

Check out Zoe's list of books about sweets and baking that she especially enjoys. Don't think I could narrow my list to just seven ☺.

4. A little Virginia pride here: just learned that Earl Hamner (the original John-Boy Walton) will receive the 2011 Literary Lifetime Achievement Award from the Library of Virginia! You probably know I'm a big fan of "The Waltons" and Mr. Hamner's books.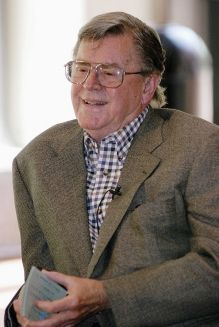 We extend our heartfelt congratulations to him on this well deserved honor. Read Mr. Hamner's wonderful blog post about the award, which includes a little family and career history. BTW, in one of last night's episodes, Olivia and Grandma made two applesauce cakes! Read my Waltons posts here.

5. Just wanted to mention how much I am loving Anita Silvey's Children's Book-a-Day Almanac. Every one of her essays is beautifully crafted and includes interesting tidbits about the day's significance as well as fascinating backstory about the featured book. It's my daily dose of happy information which extends my appreciation for each and every title. Such richness!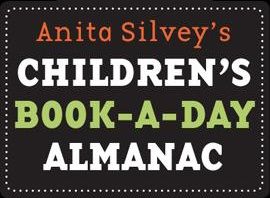 6. Well, now, when Sweet Frog Premium Frozen Yogurt comes to town, it's definitely worth celebrating. Newly opened not too far from home, this self-serve haven of the smooth and sweet is happy-making and then some. One of Len's colleagues mentioned that ever since the place opened, his teen daughter has been going to Sweet Frog every. single. day. Of course I insisted we zip right on over and give it a try.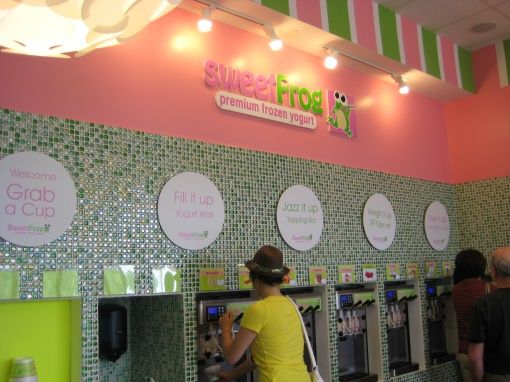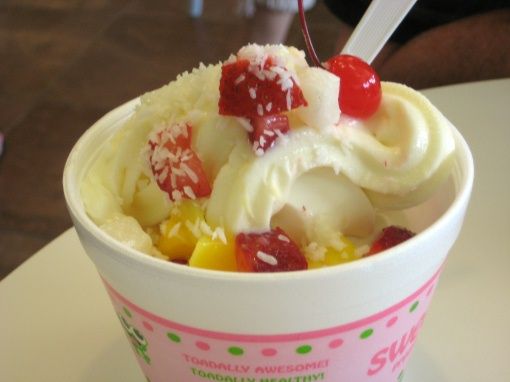 I had vanilla and coconut yogurt with fresh fruit and coconut sprinkles.



Cheery pink and green decor, and the place was packed! You pick your yogurt flavor(s), then select from oodles of toppings -- fruity ones like mango, strawberry, banana, blueberry, raspberry, peach; and dry ones, like dark chocolate sprinkles, nuts, M&Ms, jelly bellies, mochi, graham cracker, Twix, gummi bears. If that's not enough, dribble on some warm caramel, hot fudge and top with whipped cream. What I love most? Everybody in there was smiling.

So, it's the last week of June and summer is in full swing.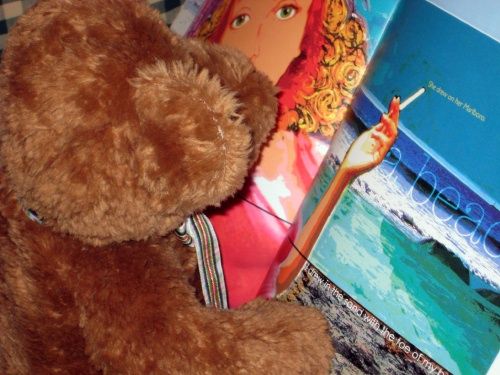 Brownie oggles Marilyn in Kevin's book.
Happy Monday and have a good week!


Copyright © 2011 Jama Rattigan of jama rattigan's alphabet soup. All rights reserved.
Current Mood:

cheerful
adamlawrence212/flickr
'Tis the season for gorgeous summer produce and I'm envious of those of you with your own vegetable gardens. At our old house, where there were fewer trees to block the sunlight and no deer to nibble on devour everything, we had a nice little patch that yielded bell peppers, beefsteak, cherry and Early Girl tomatoes, cucumbers, and monster zucchini.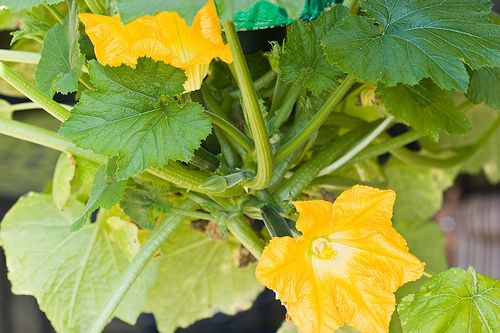 Tommy Williams/flickr



I love how each plant matured in its own time, extending our anticipation, and how it always seemed so miraculous that something delicious and satisfying could magically materialize from a tiny seed or starter plant.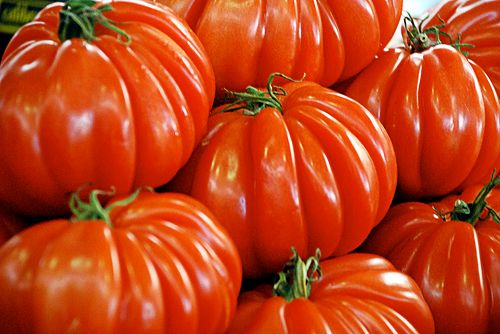 Jean-François Chénier/flickr



No, there's nothing like a freshly picked garden tomato at its peak of ripeness sliced just so, saying hello to three strips of bacon, a little butter lettuce and lightly toasted whole grain bread. And there's no one who better celebrates the joy and wonder of the vegetable garden than Barbara Crooker. Her poetic garden flourishes with a variety of offerings, exquisite sensual details, and earthy enthusiasm. She always gets it just right.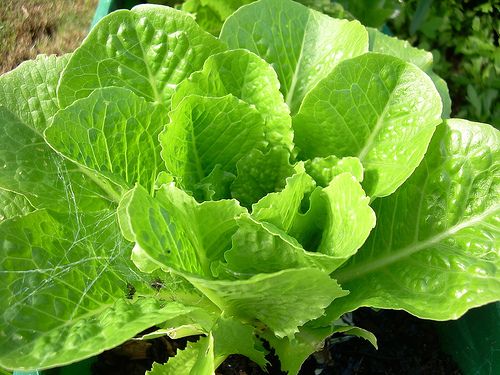 kerryj.com/flickr
VEGETABLE LOVE
by Barbara Crooker


Feel a tomato, heft its weight in your palm,
think of buttocks, breasts, this plump pulp.
And carrots, mud clinging to the root,
gold mined from the earth's tight purse.
And asparagus, that push their heads up,
rise to meet the returning sun,
and zucchini, green torpedoes
lurking in the Sargasso depths
of their raspy stalks and scratchy leaves.
And peppers, thick walls of cool jade, a green hush.
Secret caves. Sanctuary.
And beets, the dark blood of the earth.
And all the lettuces: bibb, flame, oak leaf, butter-
crunch, black-seeded Simpson, chicory, cos.
Elizabethan ruffs, crisp verbiage.
And spinach, the dark green
of northern forests, savoyed, ruffled,
hidden folds and clefts.
And basil, sweet basil, nuzzled
by fumbling bees drunk on the sun.
And cucumbers, crisp, cool white ice
in the heart of August, month of fire.
And peas in their delicate slippers,
little green boats, a string of beads,
repeating, repeating.
And sunflowers, nodding at night,
then rising to shout hallelujah! at noon.

All over the garden, the whisper of leaves
passing secrets and gossip, making assignations.
All of the vegetables bask in the sun,
languorous as lizards.
Quick, before the frost puts out
its green light, praise these vegetables,
earth's voluptuaries,
praise what comes from the dirt.

~ from Radiance, winner of the Word Press First Book Prize, Copyright © 2005 Barbara Crooker. All rights reserved.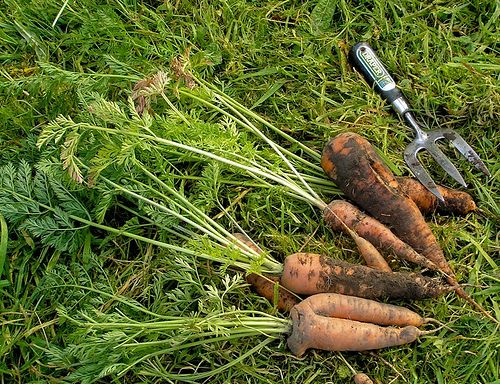 tirst/flickr

♥ Today's Roundup is at Carol's Corner. Check out the full menu of tasty poems and have a good weekend!

♥ More Barbara Crooker poems at alphabet soup here.

Copyright © 2011 Jama Rattigan of jama rattigan's alphabet soup. All rights reserved.
Current Mood:

cheerful
Put on your bibs and lick your chops -- it's fresh veggie time!

Serving up a little of summer's bounty today in celebration of all that is green, purple, red, orange and yellow. Nothing better than the crunch of a carrot, the juicy ooze of a garden ripe tomato, the fresh snap of a sassy bean. A quick perusal of vegetable books at my library revealed a surprising number of varieties who took great pride in their ability to amaze and delight. Some call attention to themselves just by being BIG, while others excel at showmanship. Veggie vaudeville? Lima bean monsters? Whoever said vegetables were boring?


(
Read more...
Collapse
)
Current Mood:

bouncy
It's always fun and exciting when something you've read sparks your imagination and makes you want to learn more.
That's what happened when I read Carrie Jones's new picture book biography about Civil War nurse and spy Sarah Emma Edmonds. When I studied American history in Hawai'i eons ago, I learned a lot of names and dates that I couldn't really relate to. I certainly never dreamed that one day I'd live near a real battlefield site, meet people who like to don period garb to participate in battle re-enactments, and be steeped in heady historical richness that would actually mean something.
I had heard of female Confederate spies, but knew very little about the ones spying for the Union army. Sarah Emma Edmonds Was a Great Pretender (Carolrhoda Books, 2011) is a provocative introduction to the feisty Canadian teenager who fled her home country, assumed the identity of a man (calling herself Frank Thompson), and then served in the Second Michigan Infantry, first as a field nurse and then as a spy under the command of Major General George B. McClellan.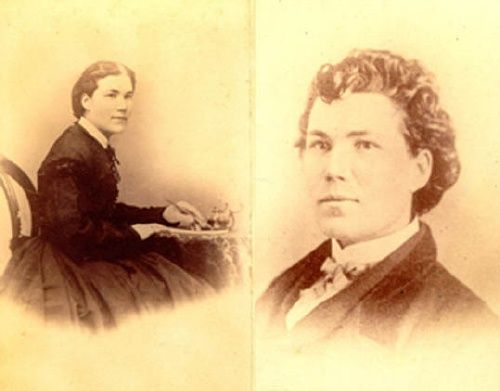 Sarah Edmonds in female and male garb.
Jones's tightly woven narrative emphasizes Edmonds's skill as a master of disguise. An adventurer at heart, Edmonds was motivated by a deep sense of patriotism to her adopted country because she was able to forge a new life, far away from her abusive father who hated that she was a girl and who tried to force her into an arranged marriage.

Steely, brave, clever and highly adaptable to whatever circumstances came her way, Edmonds assumed various guises, as an African American male slave, an Irish peddler woman, and a black laundress. She infiltrated enemy lines many times and returned with valuable information for the Union army. When she contracted malaria, she chose to recuperate in a private hospital in Illinois to avoid blowing her cover. After learning that she was listed as a deserter, she reclaimed her identity as a woman and returned to nursing, with no one the wiser.


Further reading revealed that much, if not most, of Sarah's exploits took place on Virginia soil. She participated in both the First and Second Battles of Bull Run, The Peninsula Campaign, Vicksburg, Fredericksburg, Antietam, Williamsburg and Yorktown in her various capacities as field nurse, postmaster and spy. When I read that she nursed wounded soldiers at an army hospital in the Old Stone Church in Centreville, I had to see the place for myself. I've lived in Virginia for 30 years and might never have heard about the church (only 10 minutes away) if I hadn't read Carrie's book.



Old Stone Church circa 1860's (Library of Congress photo).
The Old Stone Church was first built by Methodists in 1854, and used as a hospital by both the Union and Confederate troops. It was destroyed by soldiers during the war, but rebuilt with original materials in 1870. The Union army marched from Centreville to meet Confederate forces in the First Battle of Manassas/Bull Run (1861), and later took the same route, right past the church, as they retreated from the Manassas battlefield.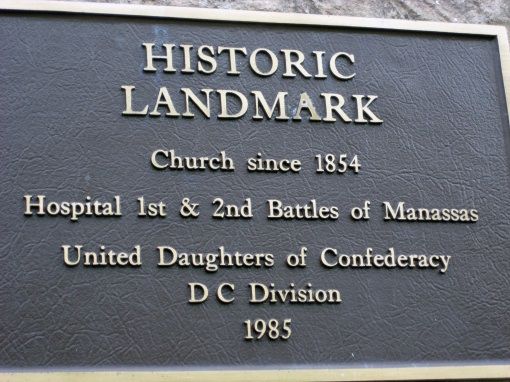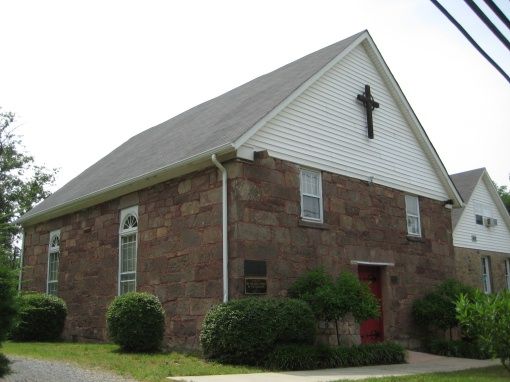 Today, the Old Stone Church is the Anglican Church of the Ascension.
I tried to imagine the fort situated behind the church to the south, where nearby camps housed 40,000 Confederate soldiers in log huts during the winter of 1861-1862. I didn't want to think about the wounded men in that hospital of long ago, but I was glad to be able to see where Sarah, as Frank, once nursed them.
Sarah's is a thoroughly captivating story, and Carrie has made it accessible to older picture book readers with an easy, conversational style. The book begins with Sarah's childhood in Canada, where she was already "pretending" to be a boy to please her father, and ends with Sarah as a female nurse. We see how Sarah was able to transform a troubled beginning into a life of courageous service using her cunning, resourcefulness and inner strength. The text also incorporates quotes from Sarah's memoir and includes an Author's Note and bibliography. Paired with Mark Oldroyd's powerful and evocative acrylic paintings (stunning character portraits!), this book (which earned a PW *starred review*), will likely spark interest in espionage and girl heroes and perhaps spawn some new Civil War buffs. Just in time for the 150th Commemoration of the Civil War and a wonderful read for Women's History Month.

Thanks, Carrie, for writing this cool book and getting me to the church on time ☺. I love when history comes alive, don't you?

SARAH EMMA EDMONDS WAS A GREAT PRETENDER: The True Story of a Civil War Spy
written by Carrie Jones
illustrated by Mark Oldroyd
published by Carolrhoda Books, April 2011
PB Biography for ages 7-11, 32 pp.
Cool themes: Civil War, spies and espionage, nursing, feminism, gender discrimination, courage.

♥ Carrie Jones official website and blog.

♥ Learn more about Sarah Emma Edmonds here. Scroll down to read her riveting first-hand account of the Battle at Bull Run.

♥ See also Nurse, Soldier, Spy: The Story of Sarah Edmonds, a Civil War Hero by Marissa Moss and John Hendrix (Abrams, 2011).

*Spread posted by permission, text copyright © 2011 Carrie Jones, illustrations © 2011 Mark Oldroyd, published by Carolrhoda Books. All rights reserved.

Copyright © 2011 Jama Rattigan of jama rattigan's alphabet soup. All rights reserved.
Current Mood:

impressed
Current Mood:

giddy
James Paul McCartney and his father James "Jim" McCartney at age 64.
Tomorrow is Sir Paul's birthday and Sunday is Father's Day -- what better time to feature a song Paul wrote with his dad in mind?

"When I'm Sixty Four" has always been one of my favorites. Whenever I hear it, I feel a little 'goofy-happy,' probably because of its rooty-toot rhythm and slightly mocking tone. Ah, those bouncy clarinets! You may know that Jim McCartney had a big influence on Paul's musical upbringing. Self taught on the piano and trumpet, Jim played in ragtime and jazz bands in Liverpool during the twenties and thirties. He encouraged Paul to take music lessons and taught him to sing harmony.

Music was central in the McCartney household -- they listened to the radio and Jim's 78 rpm records, and of course, Jim played popular dance hall tunes on the upright piano (which Paul, reputedly, still owns). Paul's granddad Joe was also musical. An opera lover who was more of a traditionalist, he played the double bass and tuba.




Paul wrote the melody for "When I'm Sixty Four" with Jim's encouragement when he was just 16. When the Beatles were still the Quarrymen, the song was a "stand-in number" when the amps weren't working or the electricity went off. It wasn't until Jim turned 64 in 1966 that Paul decided to revise and record what would become the first completed cut for Sgt. Pepper's Lonely Heart's Club Band, widely regarded as one of the most important and influential rock albums in popular music. When Paul himself turned 64, his children sang the song to him as a birthday present.

When I first heard the song as a teenager, 64 seemed positively ancient. Now, not so much . . . ☺.


♥ Full lyrics
here
.

♥ Jone has the Roundup today at
Check it Out
. Dance on over and enjoy all the cool poems being shared around the blogosphere this week.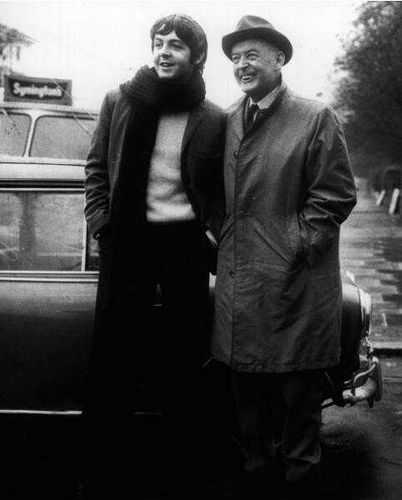 Happy 69th Birthday, Sir Paul, and Happy Father's Day weekend to all!

Copyright © 2011 Jama Rattigan of jama rattigan's alphabet soup. All rights reserved.
Current Mood:

bouncy