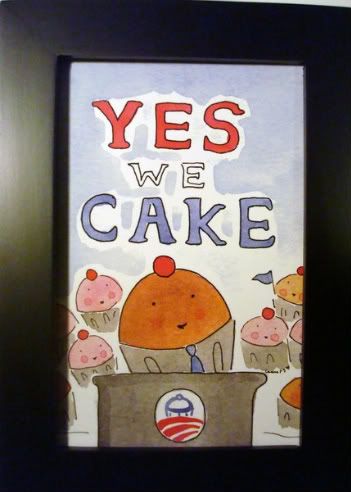 Available as a 4" x 6" framed print here.
So, if you read my "Crazy for Cupcakes" post yesterday, you may have noticed a couple of adorable ink and watercolor images featuring some very fetching cupcakes.

They were created by Seattle artist, Jessie Oleson, who is the mastermind behind one of my fave food blogs, Cakespy.com. Have you been? Cakespy is dedicated to "seeking sweetness in everyday life," and is just the thing to satisfy your cravings for cake, cake, and more cake, and any and all forms of delectable dessert. Regular features include, "Batter Chatter," (interviews with seriously great bakers from around the country), "Cakewalk," (bakery travel guides), and "Behind the Sweetness" (stories and lore behind popular baked goods).

Jessie, who is a self-avowed "cake sleuth," really dives into the layers of the who, what, why, where, and how of cakes. Her posts are often beautiful, sometimes quirky and surprising, always delightful and brilliant.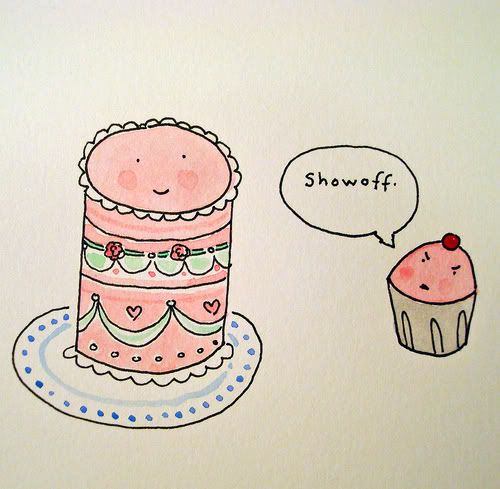 "Cuppie," Cakespy's official mascot and subject of hundreds of charming ink and watercolor paintings (some of which can be purchased at her Etsy Shop), is the haute cupcake of all time. According to Jessie, Cuppie was made from some left over cake batter, and has always had a chip on his shoulder for not being a whole, complete cake, so he's gotten into a lot of adventures and misadaventures.

Here are some Cuppies at the library,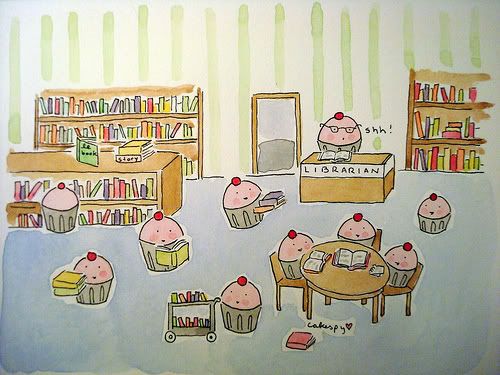 a swim meet,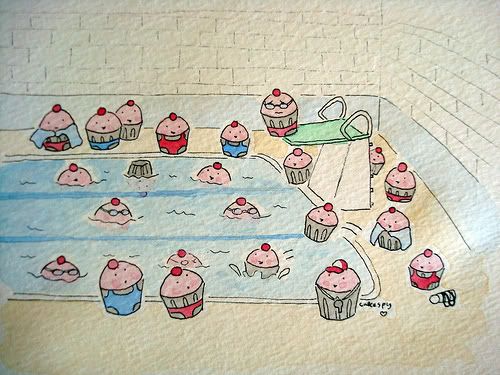 charming a gnome (this one's for you, Kelly),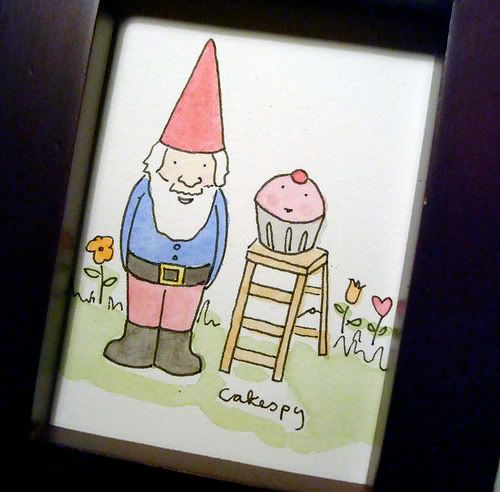 and diving into the middle of the action.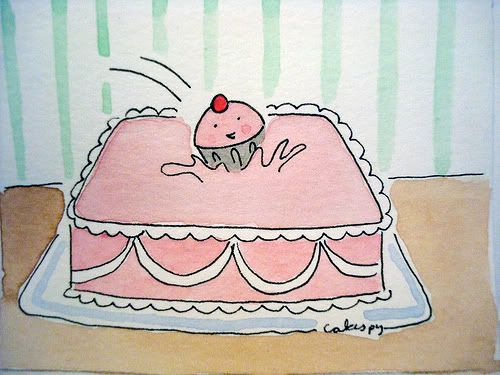 I just ordered this bookmark* (see below for book titles),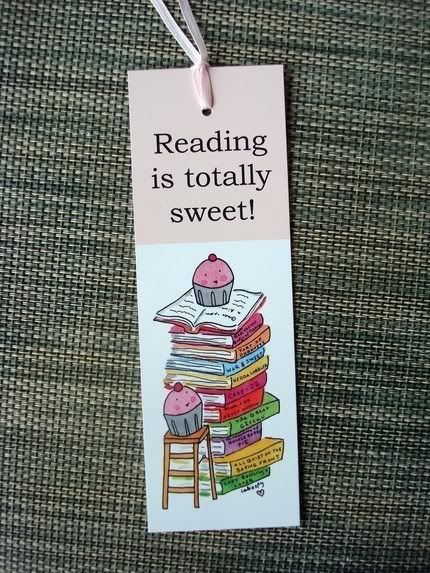 and this box of 10 assorted Cakespy notecards!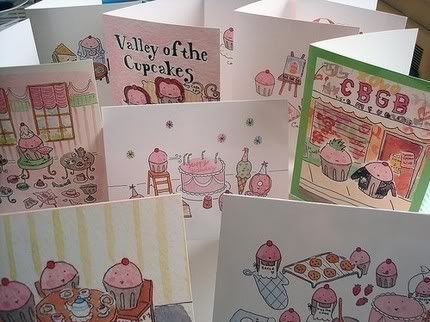 And, I absolutely must mention this crazy cool,

absolutely brilliant post

from Cakespy, "Like a Rolling Stone: A Collection of Rock n Roll Inspired Sweets." OMG!! I so totally LOVE these creations. I don't want to spoil any of your fun, but can I just say, "James Brownie," and "Crosby, Stills, Ganache and YUM?" Who knew that Keith Richards looked like a scone? Okay, I will say no more.

Just go

, and enjoy!!

MORE CUPPIE CUTENESS:

You also MUST see Jessie's

"Fine Art Series"

on flickr.com.

Lots more original work

here

, and her Etsy Shop is here.

For a short video interview with Jessie Oleson, click here.

*Titles on "Reading is Sweet" bookmark:

Red Velvet Badge of Courage
Tart of Darkness
War & Sweet
Hedda Cobbler
Cake-22
Much Ado About Muffin
The Great Gateau
The Adventures of Huckleberry Pie
All Quiet on the Baking Front
Lady Batterly's Lover.





Have a cupcakery day, and embrace the sweetness!

**All images, with the exception of the bookmark and notecards, are from Jessie's Cakespy flickr photostream.
Current Mood:

cheerful