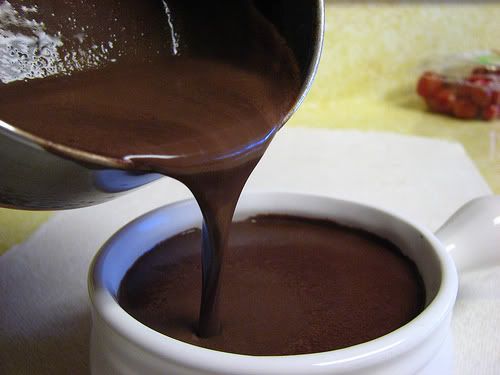 photo by ParsecTraveller.

Janet at Across the Page recently asked her blog readers to calculate their ages based on their chocolate habits.

The first thing we had to do was pick the number of times per week we would like to have chocolate (more than once, less than 10).

I picked 7, since my ideal scenario would go something like this:



Monday

, some handmade Valrhona dark chocolate (best in the world),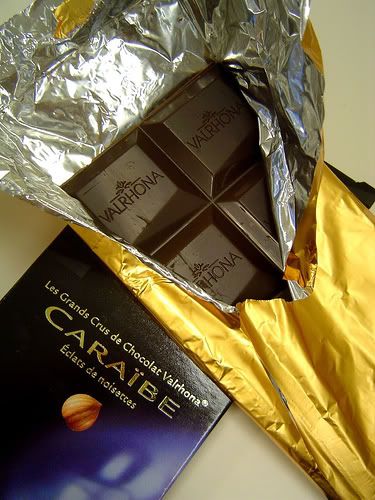 photo by roboppy.



Tuesday

, velvet fudge brownies,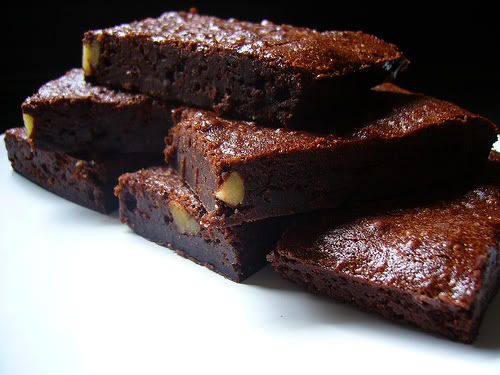 photo by honey drizzle.



Wednesday

, luscious, moist devil's food cake,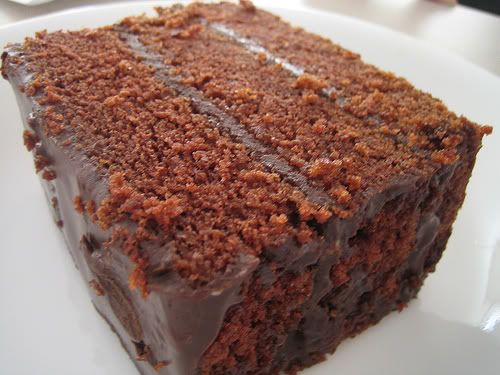 photo by Sifu Renka.



Thursday

, live-on-the-wild-side chocolate cheesecake,


photo by rachel is coconut&lime.



Friday

, warm from the oven chocolate chip cookies,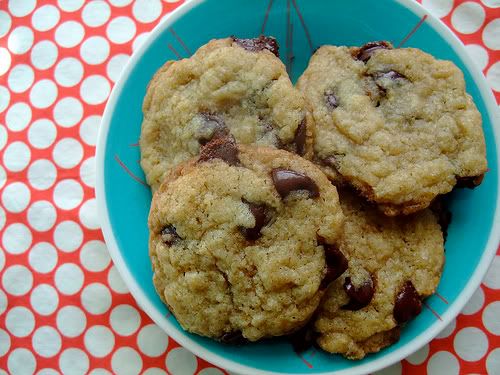 photo by amber in norfolk.

Saturday, hand dipped chocolate ice cream,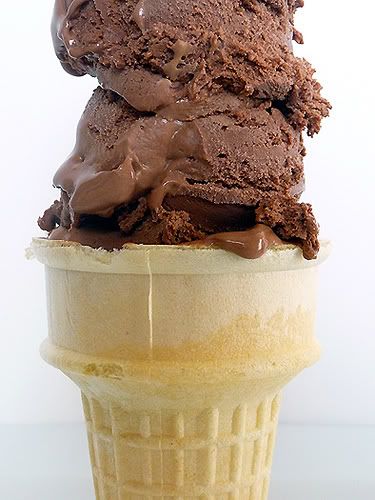 photo by Brown Eyed Baker.

and Sunday, a nice, cozy cup of hot chocolate:


photo by RoOoNa.

After calculating a few more numbers, I discovered this system really works -- proving yet again the undeniable awesomeness of chocolate. (My chocolate age is 26 35 41 never mind.) Math has never been sweeter!

Here, you try:

♥ First, pick the number of times a week that you would like to have chocolate (more than once but less than 10).

♥ Multiply this number by 2 (just to be bold).

♥ Add 5.

♥ Multiply it by 50 -- (I'll wait while you get the calculator).

♥ If you have already had your birthday this year, add 1759. If you haven't, add 1758.

♥ Now subtract the four digit year that you were born.

♥ You should have a three digit number. The first digit of this was your original number (i.e., how many times you want to have chocolate each week). The next two numbers are . . . YOUR AGE!

Did it work for you? If not, you're probably not eating enough chocolate ☺!

Here, have one of these beautiful handpainted art chocolates: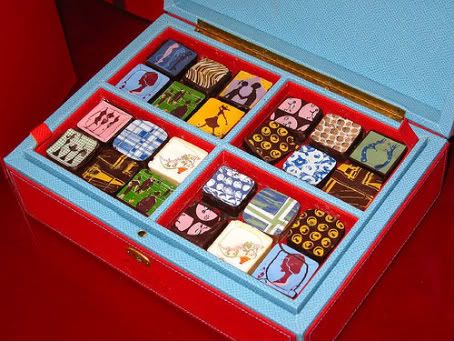 photo by Ben Adlin.


Coming tomorrow: Chocolate and zucchini hook up!
Current Mood:

cheerful
Tags:
Jama Rattigan
Latest Month
September 2011
S
M
T
W
T
F
S
1
2
3
4
5
6
7
8
9
10
11
12
13
14
15
16
17
18
19
20
21
22
23
24
25
26
27
28
29
30
All content © 2007-2011 Jama Rattigan. Please do not reproduce in any form without permission. All rights reserved.
*poetry friday* (friday feast) posts