Happy February and Happy Groundhog's Day!

Christopher made this mitten cookie just for you.

Care to share my breakfast? Hot oatmeal on a cold winter's day really hits the spot!



We got snow over the weekend!



How are all of you pajama-clad beauties doing? I must say, you look fabulous in flannel! Here's what I'm wearing today. You like?



Since I'm prone to cabin fever around this time of year, I like to wear my words to keep me on track. More fun than a thesaurus, and, *wait for it*, these pjs glow in the dark! After sitting under a bright lamp for a few minutes, then going to a place that's completely dark (like my closet), the words, "what are you looking at," appear everywhere. Hmmm. A good reminder to get back to work! ☺


I hope you're hungry, because today I'm serving up a nice little platter of goodies to keep those February blues away. I'm sure you'll find something here to please the palette, delight the senses, and stir the creative juices.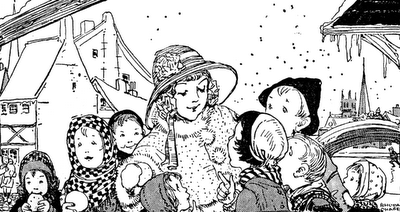 First, check out the January 2010 Carnival of Children's Literature at Jenny's Wonderland of Books. Loads of links to some mighty fine blog reading -- reviews, interviews, original poems, musings, literacy news, etc., from all over the kidlitosphere.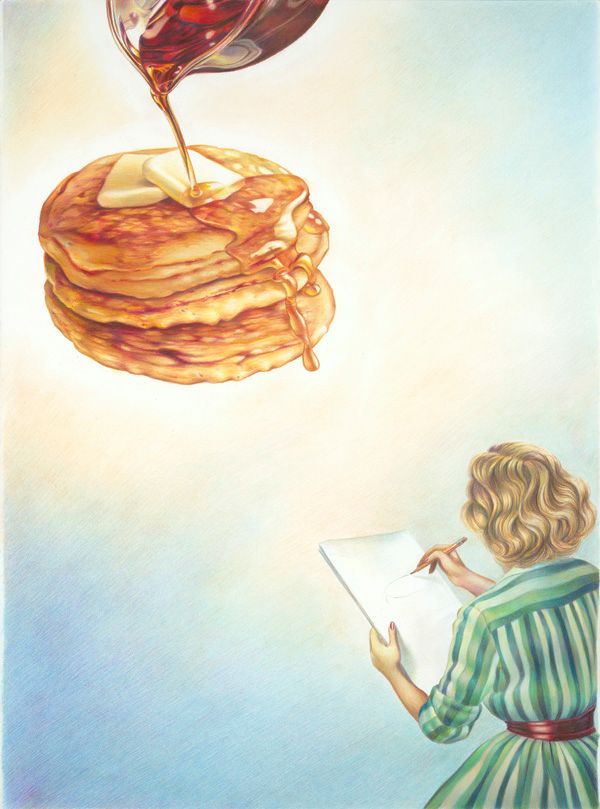 "Flapjacks," by Marilyn Murphy.



Now, you know how much I love desserts -- even better when they're Flying Desserts! Alimentum: The Literature of Food, is featuring a cool, whimsical group of paintings by Marilyn Murphy in the Art Gallery. Are you up for some chicken pudding, pickles, pie, and profiteroles? I thought so. You can tell your friends you've seen "Dangerous Jello."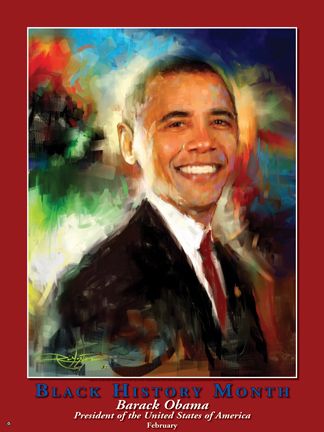 This poster is available for purchase here.

February is Black History Month, and the Queen of Resources, Elaine Magliaro at Wild Rose Reader, has posted another comprehensive list of links featuring recommended books, activities, and ideas for classroom, home, or library. She's also included some of her previous posts spotlighting many wonderful poetry books and picture book biographies of notable African Americans.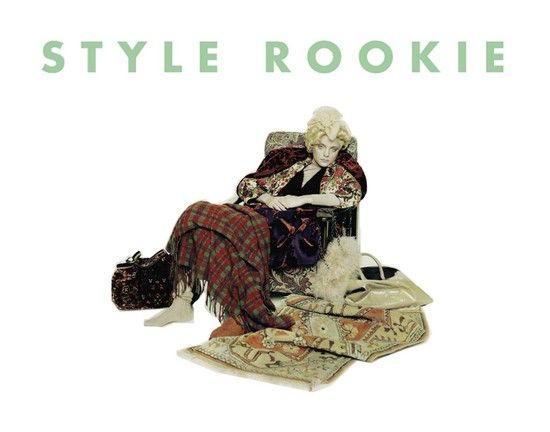 Just wondering if you've run into a blog called Style Rookie in your internet travels? No, it's not yet another children's book blog, but a fashion blog supposedly written by a child -- of thirteen or so, named "Tavi." I was hooked by the voice -- surprising, fresh, articulate, off-the-wall. She posts pictures of herself demonstrating her unique sense of style, reviews fashion shows, has appeared in major fashion magazines, and has a huge following. I think for tween/teen writers it's worth a look. Her posts make me feel rather stodgy, prehistoric. Tavi's blog has personality, that elusive something all bloggers strive for. Here's a little article about Tavi from The New Yorker. Do you think she's really only 13?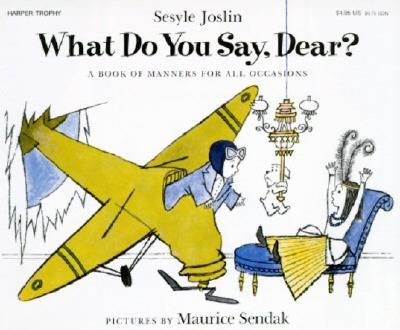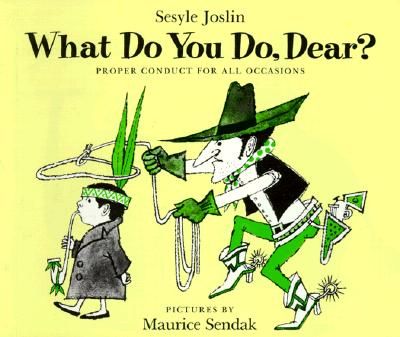 Tanita S. Davis has just created a brand new Facebook Fan Page for elusive children's author, Sesyle Joslin (Hines). Do you remember her two most well-known titles, What Do You Do, Dear? and What Do You Say, Dear?, both illustrated by Maurice Sendak? Tanita had blogged about Sesyle's books recently as part of the Wicked Cool Challenge (great books that have been overlooked or not given their fair share of attention).

Despite the fact that Ms. Joslin won a Caldecott Honor, very little information is available about her. Intriguing, no? Well, through Camille P., who commented on Tanita's blog, we've learned that Sesyle's daughter is on Facebook! Please become a fan to share what you know about Sesyle, or if you'd like to learn more about her, or maybe just hang out and wait with us breathlessly to see if Sesyle herself shows up!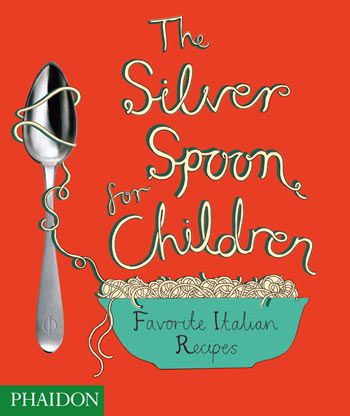 Here's a great post about Cooking with Kids from the kitchn. A tasty list of titles to check out if you're looking for things to do when it's too cold to play outdoors. Was excited to see one of my long time favorites, Fanny at Chez Panisse, listed. Warm up the oven! Roll out that dough! Eat the spoils. Yum! Thanks to Pinot and Prose for the link!



photo by ColorMeKatie.

Finally, February is the month of

LOVE ♥ ♥ ♥!

A good time to remember that little things mean a lot, small gestures of kindness never go wasted, and there is simply no such thing as too much love. If you're looking for a cute, inexpensive way to share the love, try making a flip book, as demonstrated here at Color Me Katie. Who wouldn't love a "Kiss in Your Pocket"?

Well, I think there's more than enough here to quell your hunger pangs for at least an hour or two. Just in case, here's something sweet for the road: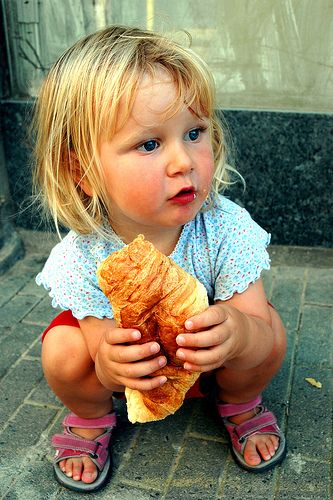 photo by andrewcullen.net.

Have a great day, and don't forget to smile at the next person you see!

More Pajama Party posts here.



Copyright © 2010 Jama Rattigan of jama rattigan's alphabet soup. All rights reserved.