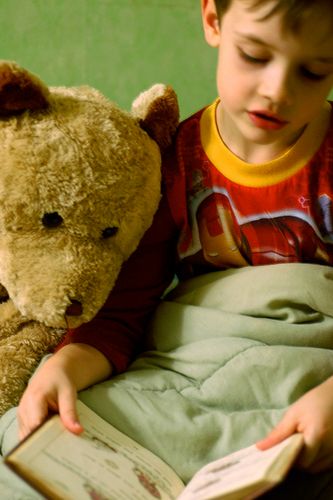 photo by Ann Burlingham
It's hard to believe an entire year has passed since the 2010 Library-Loving Blog Challenge, but it's time once again to show our favorite libraries some much needed ♥love♥ and support!

Thanks to the dedication and hard work of challenge organizer Jennifer R. Hubbard, this will be the third consecutive year for this online initiative, where participating bloggers host comment challenges to raise much needed funds for their chosen libraries. As before, none of the participants are asking for money, just your comments, each of which is worth a pre-determined amount.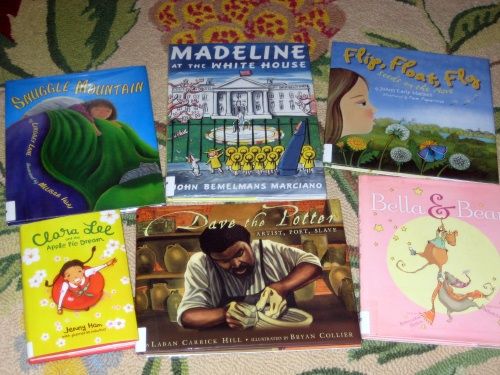 Recently borrowed titles.



This year, rather than ask for your comments, I've decided to make a flat-fee donation of $200 to the Fairfax Library Foundation, a private non-profit organization that supports my community public library system. With this money, I'm purchasing books from their Amazon Wish List -- something I had fun doing last year because it enabled me to see exactly where my money was going. I've been a FCPL patron for 30 years and am happy knowing that these high-demand titles will be more readily available to a few more people.



Here's what I'm donating:



I Broke My Trunk! (An Elephant and Piggie Book) by Mo Willems

Matched by Ally Condie

Delirium by Lauren Oliver

Bird Cloud: A Memoir by Annie Proulx

Madame Bovary by Gustave Flaubert

1984: 60th Anniversary Edition by George Orwell

The Two Towers (The Lord of the Rings, Part 2) by J.R.R. Tolkien

The Return of the King (The Lord of the Rings, Part 3) by J.R.R. Tolkien

The Fellowship of the Ring (The Lord of the Rings, Part 1) by J.R.R. Tolkien

Harry Potter and the Prisoner of Azkaban (Book 3) by J.K. Rowling

Harry Potter and the Chamber of Secrets (Book 2) by J.K. Rowling

Harry Potter and the Sorcerer's Stone (Book 1) by J.K. Rowling

True Grit by Charles Portis

A Blunt Instrument by Georgette Heyer

The Adventures of Ook and Gluk, Kung-Fu Cavemen from the Future by Dav Pilkey

Bink and Gollie by Alison McGhee and Kate DiCamillo (2 copies)

The Heroes of Olympus, Book One: The Lost Hero by Rick Riordan

The Ugly Truth (Diary of a Wimpy Kid, Book 5) by Jeff Kinney

Linger (Wolves of Mercy Falls, Book 2) by Maggie Stiefvater

The Lightning Thief (Percy Jackson and the Olympians, Book 1) by Rick Riordan

Now, I hope you'll help out your fellow book lovers by taking a few minutes to leave comments on their blogs, Facebook posts or Twitter pages. It's not too late to sign up to host your own blog comment challenge, or if you prefer, make a flat-fee donation to your library of choice just like I did -- whatever works best for you. Click through to writerjenn for all the details, updates, and master list of participating blogs.


ashleycupcakes/flickr
Show your Library Love! Go forth and comment (challenge runs through Saturday, April 2nd)!!
Copyright © 2011 Jama Rattigan of jama rattigan's alphabet soup. All rights reserved.
Current Mood:

chipper