#4 in an eclectic collection of notable noshes to whet your appetite and brighten your day.
ed ed/flickr

Fave writer soups:
Truman Capote (Gumbo), Willa Cather (Vegetable), Bob Dylan (Split Pea), Henry Wadsworth Longfellow (Vegetable), George Bernard Shaw (Vegetable), William Makepeace Thackery (Bouillabaisse). Source: soupsong.com.

♥ More Tasty Tidbits here.


Copyright © 2011 Jama Rattigan of jama rattigan's alphbet soup. All rights reserved.
Current Mood:

okay
Charlie, overwrought with excitement.

Well, flap my jowls and tickle my ears!

Have you ever seen a more lovable dog? Yep, it's Charlie, easily the most famous basset hound in America. He lives with Ree Drummond, the Pioneer Woman herself, and his new picture book, Charlie the Ranch Dog (HarperCollins, 2011), has been on the New York Times Bestseller List for the past 6 weeks! Doggone awesome!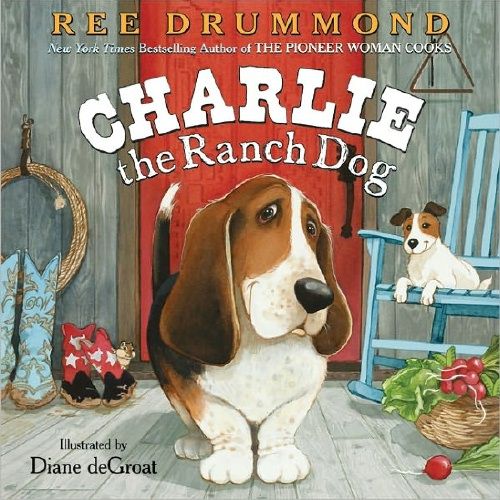 Is that bacon I smell on his breath?

Anyway, just in case you're not familiar with the book (where on the wide prairie have you been?), it chronicles a typical day on the cattle ranch from Charlie's point of view. Along with his best friend Suzie (a spunky Jack Russell terrier), he gets up too early every morning and works so hard (wink, wink) fixing fences, gardening, keeping cows and other critters in check, fishing, and rounding up cattle.

A dog this busy certainly deserves oodles of bacon a good meal and endless naps a little rest now and then just to keep his strength up. Why, if not for Charlie's steady vigilance, Daisy the cow could have destroyed the garden! Personally, I happen to admire those who've perfected the fine art of napping and bacon nipping, and I know exactly how Charlie feels: a dog's work is never done. ☺


(
Read more...
Collapse
)
Current Mood:

chipper
#32 in an ongoing series of posts celebrating the alphabet.
MsBlueSky/flickr
Liff (lif) n. A common object or experience for which no word yet exists.


I'm guessing there are an infinite number of liffs floating free in the world, just hoping someone exceedingly clever will chance along and name them. Two clever someones, Douglas Adams and John Lloyd, compiled the first humorous dictionary of liffs back in 1983: The Meaning of Liff, followed by a revised and expanded edition, The Deeper Meaning of Liff (1990). Along with these "no name" objects, feelings and situations, Adams and Lloyd also noted "thousands of spare words which spend their time doing nothing but loafing about on signposts pointing at places."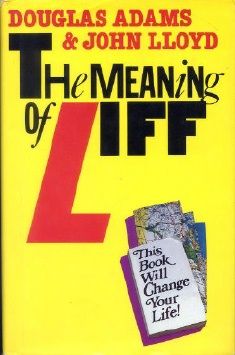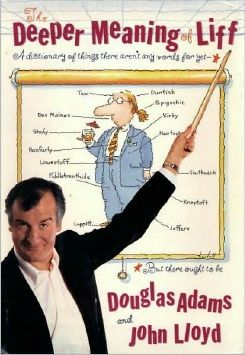 Words like Dunfish, Jeffers, Knaptoft, Ranfurly. They were real places, but who ever heard of them? Better yet, who'd ever think of visiting them? Why not match these place names with a needy liff?

Our job, as we see it, is to get these words down off the signposts and into the mouths of babes and sucklings and so on, where they can start earning their keep in everyday conversation and make a more positive contribution to society.

Thought you might enjoy a

Sampler

Platter of Liff Lunchables

, à la Adams and Lloyd. All but a couple are food related; I've added a few extras to compensate ☺. Nibble on them, maybe give them a good chew (you're bound to chuckle). There's plenty to go around!


ABINGER (n.)
One who washes up everything except the frying pan, the cheese grater and the saucepan which the chocolate sauce has been made in.

BECCLES (pl. n.)
The small bone buttons placed in bacon sandwiches by unemployed guerrilla dentists.

CROMARTY (n.)
The brittle sludge which clings to the top of ketchup bottles and plastic tomatoes in nasty cafes.

DUDDO (n.)
The most deformed potato in any given collection of potatoes.

EPPING (participial vb.)
The futile movements of forefingers and eyebrows used when failing to attract the attention of waiters and barmen.

FINUGE (vb.)
In any division of foodstuffs equally between several people, to give yourself the extra slice left over.

GOOSNARGH (n.)
Something left over from preparing or eating a meal, which you store in the fridge despite the fact that you know full well you will never ever use it.

HENSTRIDGE (n.)
The dried yellow substance found between the prongs of forks in restaurants.

INIGONISH (adj.)
Descriptive of the expression on the face of a dinner party guest which is meant to indicate huge enjoyment to the hosts and "time to go home, I think" to your partner.

JEFFERS (pl.n.)
Persons who honestly believe that a business lunch is going to achieve anything.

KIRBY (n.)
Small but repulsive piece of food prominently attached to a person's face or clothing.

KIRBY MISPERTON (n.)
One who kindly attempts to wipe an apparent kirby (q.v.) off another's face with a napkin, and then discovers it to be a wart or other permanent fixture, is said to have committed a 'kirby misperton'.

LIMASSOL (n.)
The correct name for one of those little paper umbrellas which come in cocktails with too much pineapple in them.

MASBERRY (n.)
The sap of a giant Nigerian tree from which all cafeteria jams are made.

NAPLES (pl.n.)
The tiny depressions in a piece of Ryvita.

OYSTERMOUTH (n.)
One who can kiss and chew gum at the same time.

PAPPLE (vb.)
To do what babies do to soup with their spoons.

PEORIA (n.)
The fear of peeling too few potatoes.

QUABBS (pl.n.)
The substances which emerge when you squeeze a blackhead.

RADLETT (n.)
The single hemisphere of dried pea which is invariably found in an otherwise spotlessly clean saucepan.

SALWEEN (n.)
A faint taste of dishwashing liquid in a cup of tea.

THROCKING (participial vb.)
The action of continually pushing down the lever on a pop-up toaster in the hope that you will thereby get it to understand that you want it to toast something. Also: a style of drum-playing favoured by Nigel Olsson of the Elton John Band, reminiscent of the sound of someone slapping a frankfurter against a bucket. An excellent example of this is to be heard on 'Someone Save My Life Tonight' from the album Captain Fantastic and the Brown Dirt Cowboy.

UPOTTERY (n.)
That part of a kitchen cupboard which contains an unnecessarily large number of milk jugs.

VENTNOR (n.)
One who, having been visited as a child by a mysterious gypsy lady, is gifted with the strange power of being able to operate the air-nozzles above aeroplane seats.

WOKING (participial vb.)
Standing in the kitchen wondering what you came in here for.

YATE (n.)
Dishearteningly white piece of bread which sits limply in a pop-up toaster during a protracted throcking (q.v.) session.

ZLATIBOR (n.)
(Hungarian) A prince of the blood royal temporarily forced to seek employment as a waiter.

~ from The Deeper Meaning of Liff by Douglas Adams and John Lloyd (Three Rivers Press, 1990).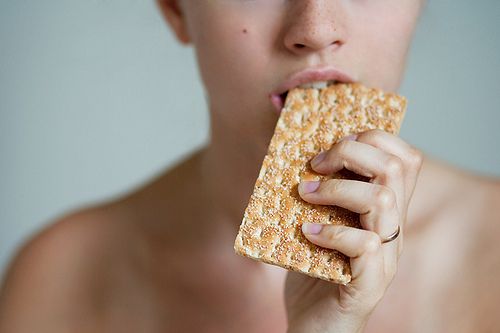 Lovisa Granath/flickr

*BONUS LIFFS (cause I just can't get enough of these suckers):

GLASGOW (n.) *for David and Tanita
The feeling of infinite sadness engendered when walking through a place filled with happy people fifteen years younger than yourself.

KALAMI (n.)
The ancient Eastern art of being able to fold road-maps properly. (Len is an expert.)

KIMMERIDGE (n.)
The light breeze which blows through your armpit hair when you are stretched out sunbathing. Aaaaaahhhhhhhh!

LOW EGGBOROUGH (n.)
A quiet little unregarded man in glasses who is building a new kind of atomic bomb in his garden shed.

Hey! Wanna try one? What do you think "Smyrna" is?

My guess: Tiny smudge left on one's face after kissing an always-smiling, zealous jam eater. ☺

♥ If you're still hungry, even more liff.

♥ More alphabetica here.



Da da da duddo! (DrSlippers2007/flickr).

Back to Woking . . .



Certified authentic alphabetica. Made by hand especially for you with love and adorable pappling.

Copyright © 2011 Jama Rattigan of jama rattigan's alphabet soup. All rights reserved.
Current Mood:

amused
1photos.com
This week I've been dipping into Maya Angelou's latest cookbook,
Great Food, All Day Long: Cook Splendidly, Eat Smart (Random House, 2010).

Inspired by her recent weight loss (35 pounds), the book features her favorite time-tested recipes and personal anecdotes. Her guiding philosophy is to frequently eat small portions of really tasty, savory food throughout the day, rather than obsess over counting calories or seeking "diet recipes."




In the section entitled, "Cooking Vegetarian with Courage I," she includes a satirical poem she wrote back in 1983, a kind of "self defense" prompted by a visit to Ye Olde Health Food Diner in Los Angeles. Although basically carnivorous, one day she craved broccoli and steamed rice. After placing her order, she took out a pack of cigarettes and was surprised when the waitress immediately chastized her for being a smoker.

She looked around at the pale, pitiful customers in the diner and asked the waitress whether they were newcomers, hoping to "get better." The waitress assured her they were vegetarians who had been eating there for years, to which Maya replied, "Don't ever tell anyone that these people have been coming here for years, and are still looking no better than they do now."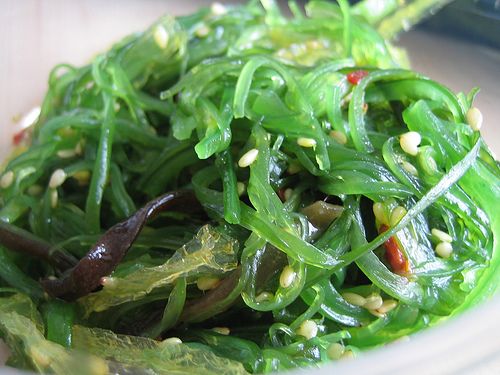 I love seaweed salad! (Sifu Renka/flickr)
THE HEALTH-FOOD DINER
by Maya Angelou


No sprouted wheat and soya shoots
And Brussels in a cake,
Carrot straw and spinach raw,
(Today, I need a steak).
Not thick brown rice and rice pilau
Or mushrooms creamed on toast,
Turnips mashed and parsnips hashed,
(I'm dreaming of a roast).
Health-food folks around the world
Are thinned by anxious zeal,
They look for help in seafood kelp
(I count on breaded veal).
No smoking signs, raw mustard greens,
Zucchini by the ton,
Uncooked kale and bodies frail
Are sure to make me run
to
Loins of pork and chicken thighs
And standing rib, so prime,
Pork chops brown and fresh ground round
(I crave them all the time).
Irish stews and boiled corned beef
and hot dogs by the scores,
or any place that saves a space
For smoking carnivores.

Copyright © Maya Angelou. All rights reserved.



Kale Salad by Salim Virji/flickr.




Maya's poem made me smile and remember a time when health-conscious eaters were called "nuts," vegetarianism was viewed as a hippie fad, and much of what you could find in a health food store was inedible. Happily, things have changed; Maya hasn't smoked in over 20 years and is "enchanted with vegetables." As am I. But I still crave a good burger or plate of ribs every now and then . . .

Here's Maya's recipe for cornbread, sure to please vegetarians as well as carnivores. She suggests cutting a piece in half horizontally, inserting a slice of Monterey Jack or Swiss cheese, then heating it in a toaster oven for breakfast. Nice change from cereal!




ALL DAY AND ALL NIGHT CORN BREAD
(makes 9 squares)

3 T butter
1/2 cup all purpose flour
1-1/2 cups white cornmeal
2 T sugar
1 tsp salt
1 T baking powder
1-1/2 cups plus 2 T milk
1 egg, well beaten

1. Preheat the oven to 400 degrees F. Melt the butter in an 8-inch square pan.

2. Sift together the flour, cornmeal, sugar, salt, and baking powder in a large bowl.

3. Stir in 1 cup plus 2 T of the milk and the egg, mixing only enough to dampen the cornmeal mixture.

4. Pour the batter into the pan. Pour the remaining 1/2 cup milk over the batter and stir.

5. Bake for 35 to 45 minutes, until the top is golden and a toothpick inserted into the center of the bread comes out clean.

*Adapted from Great Food All Day Long: Cook Splendidly, Eat Smart by Maya Angelou (Random House, 2010)
----------------------------------------------------------------

♥ Anastasia Suen is hosting the Poetry Friday Roundup this week at Picture Book of the Day. Take her a piece of cornbread. Secret password: Seaweed.

P.S. Just in case Maya's poem stirred your meat cravings:

Pork Chop with Mustard Sauce by naotakem/flickr.
**Note: Food photos in this post are not from Maya's book.
Copyright © 2011 Jama Rattigan of jama rattigan's alphabet soup. All rights reserved.
Current Mood:

amused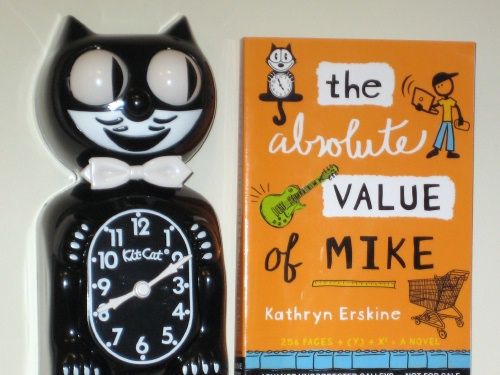 Hey, hey!

The clock on the wall says it's time to celebrate Kathy Erskine's brand new middle grade novel, The Absolute Value of Mike (Philomel, 2011)!


Before we proceed any further, please select your party shoes. You may choose between yellow sneakers,




or duck slippers (quacking optional).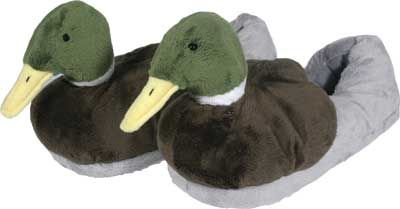 Heck, let's go all the way. Put on this pink "Life is Good" cap while you're at it.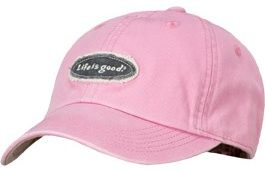 There now! Ready?

I was very excited to read Kathy's new book because I absolutely adored her National Book Award winner, Mockingbird (Philomel, 2010). Maybe you're thinking what I was thinking: How could she possibly top that? By showcasing her versatility and writing something completely different, of course!


(
Read more...
Collapse
)
Current Mood:

excited
A little while ago, the lovely and talented Susan Taylor Brown presented me with this wonderful Stylish Blogger Award! The alphabet soup kitchen helpers and I are tickled pink that Susan finds our aprons and oven mitts worthy of recognition ☺.

This award comes with these responsibilities:

1. Thank and link to the person(s) who nominated you.
2. Share seven random facts about yourself.
3. Pass the award along to five blogging buddies.
4. Contact those buddies to congratulate them.

For my seven random facts, I decided to focus on my hometown of Wahiawa on the island of O'ahu. I lived there for the first 25 years of my life, attended two elementary schools, middle school, and high school there.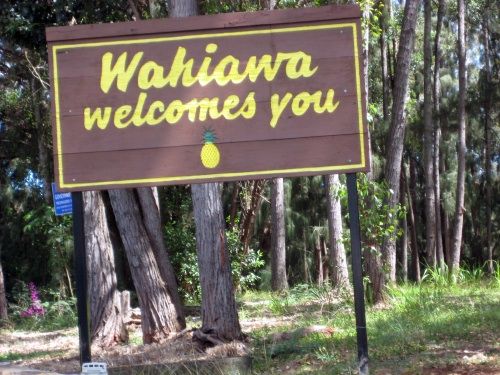 (
Read more...
Collapse
)
Current Mood:

nostalgic
"Two applesauce cakes were on display in the middle of the kitchen table when Clay-Boy walked in. He breathed in the spicy aroma appreciatively. Something had happened during his absence. There was some quickening of excitement, a sense of Christmas rushing inexorably down upon them, but in spite of the two proud cakes, he knew that his mother was not really prepared for the day." ~ Earl Hamner (The Homecoming)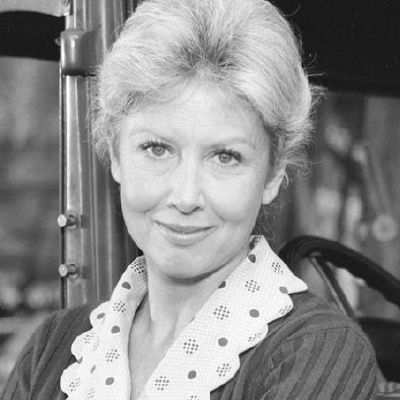 Miss Michael Learned earned 3 Emmy Awards for her role as Olivia Walton.
When I heard June 6th was National Applesauce Cake Day, the first person I thought of was Olivia Walton.

Though she and Grandma spend a lot of time in the kitchen serving up good old-fashioned country dishes like fried chicken, mashed potatoes, biscuits, beef stew, fresh corn on the cob, scrambled eggs, bacon and heavenly peach pie, it is her applesauce cake that holds special favor. Whenever there is something to celebrate, Olivia makes an applesauce cake, and it seems to work wonders with anyone needing a good serving of down home comfort.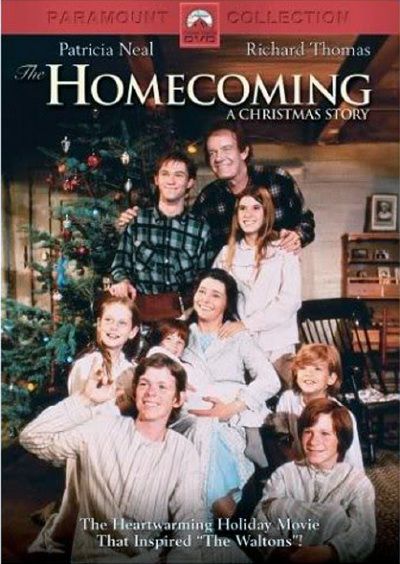 "The Homecoming: A Christmas Story" aired in 1971.



In Earl Hamner's novel, The Homecoming (1970), upon which the series pilot is based, Olivia Spencer makes two applesauce cakes for Christmas. She is apprehensive because her husband Clay, who's been working in the city far from home, is late returning home on Christmas Eve. She tries to hide her worry from the children by asking them to help her crack black walnuts for the cakes.


(
Read more...
Collapse
)
Current Mood:

cheerful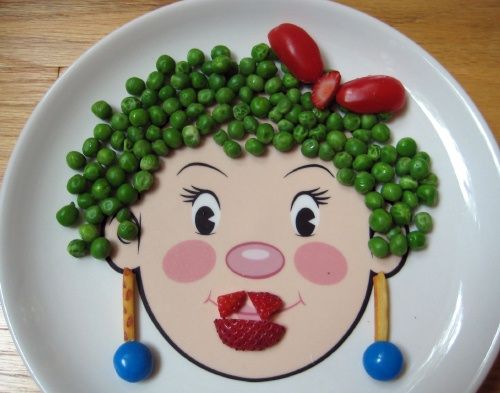 Did you know that June is National Fresh Fruit and Vegetable Month?

Let's celebrate with

PEAS

!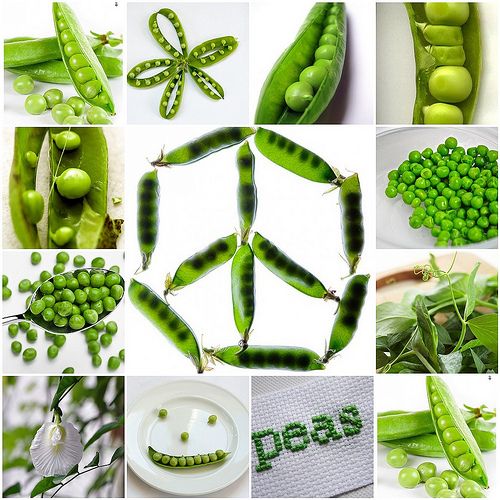 *gele*/flickr



Today, we have not one, but TWO perfectly penned pea poems (one of them by a poet named Penny). I've titled this post "Two Poetic Peas in a Pod," because the similarities between the poems are quite uncanny. Both are entitled "Shelling Peas," both refer to fond childhood memories with grandmothers, both contain references to little boats from children's literature, and both are written in seven stanzas. To top it off, both poets live in New Jersey (the Garden State), and their first names contain five letters ("e" + double consonant + "y"). I mean, what are the chances?!



(

Read more...Collapse

)
Current Mood:

indescribable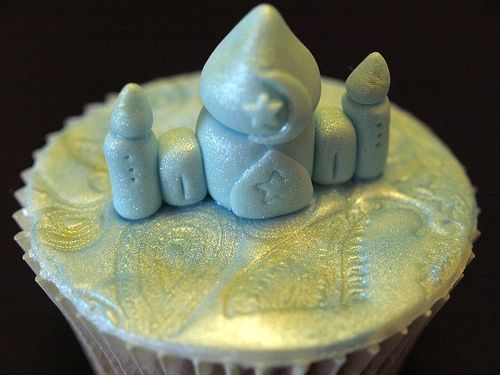 Mosque cupcake by
Rosina M/flickr.
It's been awhile since our last Cuppie-o-Gram, but this one was truly worth waiting for.

We are extremely pleased to congratulate fellow Virginia author Maha Addasi on receiving an Arab American Book Award Honorable Mention for her 2010 picture book, Time to Pray (Boyds Mills Press)!!




This award is given each year in the categories of Adult Fiction, Adult Nonfiction, Children's/Young Adult and Poetry, and was established in 2006 by the Arab American National Museum and faculty members at the University of Toledo. Selected groups of readers consisting of respected authors, university professors, artists, and members of the AANM staff choose the winning titles. The purpose of the Award is to inspire authors, educate readers and foster a respect and understanding of the Arab American culture.

To see the full list of 2011 winners, click here.

CONGRATULATIONS, MAHA!!

♥ My review of Time to Pray, which was illustrated by Ned Gannon and translated into Arabic by Maha's mother, Nuha Albitar, is here.

♥ More Random Cuppie-o-Grams here.


Copyright © 2011 Jama Rattigan of jama rattigan's alphabet soup. All rights reserved.
Current Mood:

excited
"Then followed that beautiful season . . . Summer . . .
Filled was the air with a dreamy and magical light; and the landscape/Lay as if new created in all the freshness of childhood." ~
Henry Wadsworth Longfellow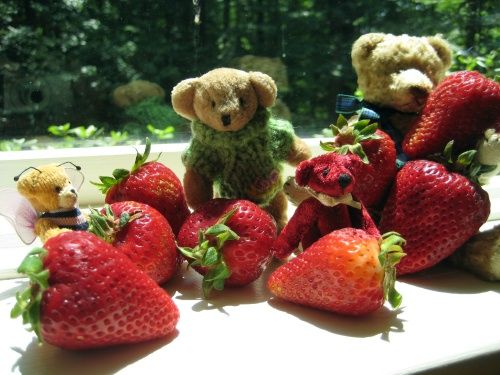 Okay, how did this happen? It's June already?

Doesn't matter what the calendar says. Summer has already hit Virginia with my "favorite" menu of H's: hazy, hot, humid. Hell's bells, if you can't stand the heat, get out of the kitchen!

Since I can't and don't want to do that, I'll just have to requisition a few extra hunkalicious hotties to cool me off with palm fronds and tall glasses of sweet tea. (It would help tremendously if they all resembled Colin Firth and/or George Clooney and had the songwriting chops of Bob Dylan.)

Ooh, ooh! Have to share this video that was posted on the When Bob Met Woody Facebook Page. Hubba hubba! Hopefully, this will temporarily silence some of the misguided folks who constantly complain about Dylan's singing voice. Every word is intelligible.



Okay, where was I? So, what mischief have you been up to? Did you have a good Memorial Day weekend? We took it easy and slow; actually, we were forced to on Sunday since we had a morning power outage. Couldn't plug in, charge up, cook or flush -- when the power goes out, our well pump doesn't work, so no water to wash or rinse. You'll be happy to know we somehow managed to remain fair of face. Amazing what bathing in a few dewdrops will do. ☺


(
Read more...
Collapse
)
Current Mood:

hot