A little while ago, the lovely and talented Susan Taylor Brown presented me with this wonderful Stylish Blogger Award! The alphabet soup kitchen helpers and I are tickled pink that Susan finds our aprons and oven mitts worthy of recognition ☺.

This award comes with these responsibilities:

1. Thank and link to the person(s) who nominated you.
2. Share seven random facts about yourself.
3. Pass the award along to five blogging buddies.
4. Contact those buddies to congratulate them.

For my seven random facts, I decided to focus on my hometown of Wahiawa on the island of O'ahu. I lived there for the first 25 years of my life, attended two elementary schools, middle school, and high school there.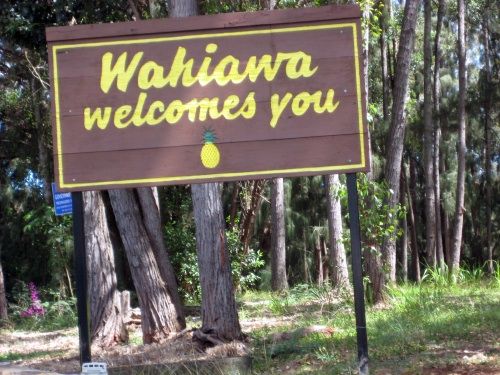 (
Read more...
Collapse
)
Current Mood:

nostalgic
"Two applesauce cakes were on display in the middle of the kitchen table when Clay-Boy walked in. He breathed in the spicy aroma appreciatively. Something had happened during his absence. There was some quickening of excitement, a sense of Christmas rushing inexorably down upon them, but in spite of the two proud cakes, he knew that his mother was not really prepared for the day." ~ Earl Hamner (The Homecoming)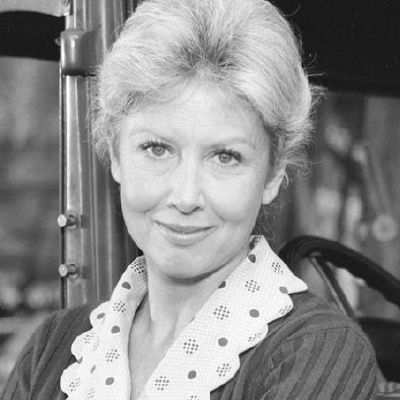 Miss Michael Learned earned 3 Emmy Awards for her role as Olivia Walton.
When I heard June 6th was National Applesauce Cake Day, the first person I thought of was Olivia Walton.

Though she and Grandma spend a lot of time in the kitchen serving up good old-fashioned country dishes like fried chicken, mashed potatoes, biscuits, beef stew, fresh corn on the cob, scrambled eggs, bacon and heavenly peach pie, it is her applesauce cake that holds special favor. Whenever there is something to celebrate, Olivia makes an applesauce cake, and it seems to work wonders with anyone needing a good serving of down home comfort.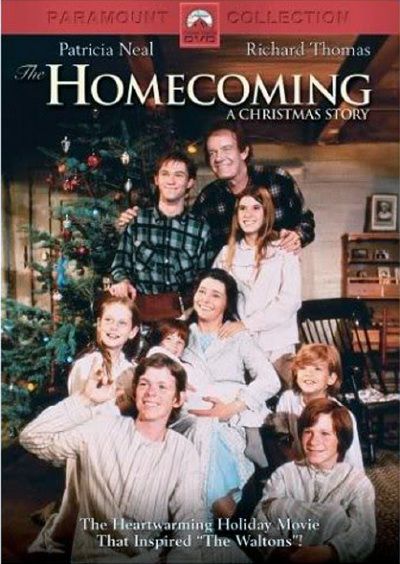 "The Homecoming: A Christmas Story" aired in 1971.



In Earl Hamner's novel, The Homecoming (1970), upon which the series pilot is based, Olivia Spencer makes two applesauce cakes for Christmas. She is apprehensive because her husband Clay, who's been working in the city far from home, is late returning home on Christmas Eve. She tries to hide her worry from the children by asking them to help her crack black walnuts for the cakes.


(
Read more...
Collapse
)
Current Mood:

cheerful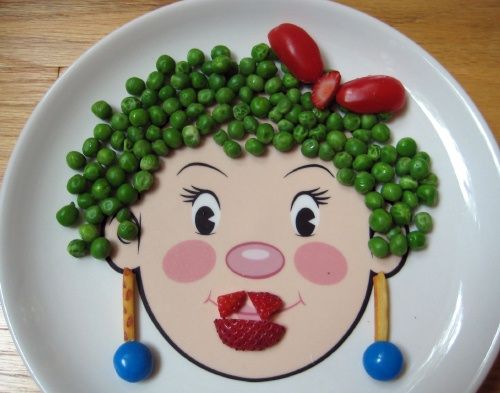 Did you know that June is National Fresh Fruit and Vegetable Month?

Let's celebrate with

PEAS

!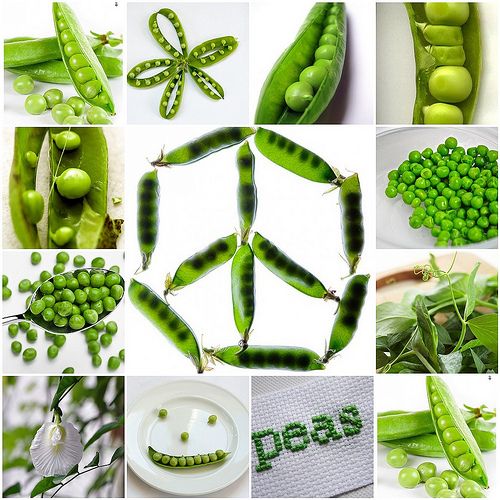 *gele*/flickr



Today, we have not one, but TWO perfectly penned pea poems (one of them by a poet named Penny). I've titled this post "Two Poetic Peas in a Pod," because the similarities between the poems are quite uncanny. Both are entitled "Shelling Peas," both refer to fond childhood memories with grandmothers, both contain references to little boats from children's literature, and both are written in seven stanzas. To top it off, both poets live in New Jersey (the Garden State), and their first names contain five letters ("e" + double consonant + "y"). I mean, what are the chances?!



(

Read more...Collapse

)
Current Mood:

indescribable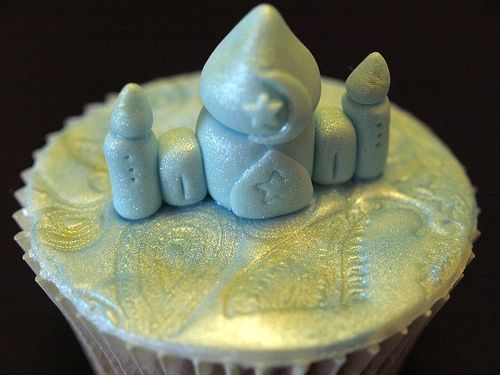 Mosque cupcake by
Rosina M/flickr.
It's been awhile since our last Cuppie-o-Gram, but this one was truly worth waiting for.

We are extremely pleased to congratulate fellow Virginia author Maha Addasi on receiving an Arab American Book Award Honorable Mention for her 2010 picture book, Time to Pray (Boyds Mills Press)!!




This award is given each year in the categories of Adult Fiction, Adult Nonfiction, Children's/Young Adult and Poetry, and was established in 2006 by the Arab American National Museum and faculty members at the University of Toledo. Selected groups of readers consisting of respected authors, university professors, artists, and members of the AANM staff choose the winning titles. The purpose of the Award is to inspire authors, educate readers and foster a respect and understanding of the Arab American culture.

To see the full list of 2011 winners, click here.

CONGRATULATIONS, MAHA!!

♥ My review of Time to Pray, which was illustrated by Ned Gannon and translated into Arabic by Maha's mother, Nuha Albitar, is here.

♥ More Random Cuppie-o-Grams here.


Copyright © 2011 Jama Rattigan of jama rattigan's alphabet soup. All rights reserved.
Current Mood:

excited
"Then followed that beautiful season . . . Summer . . .
Filled was the air with a dreamy and magical light; and the landscape/Lay as if new created in all the freshness of childhood." ~
Henry Wadsworth Longfellow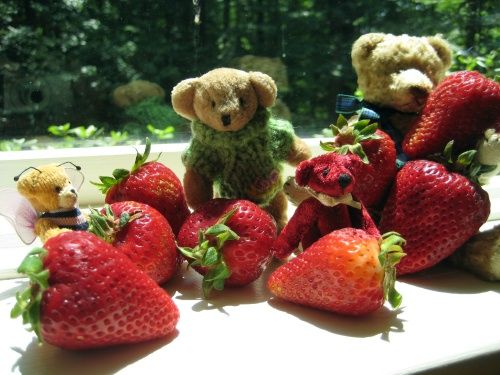 Okay, how did this happen? It's June already?

Doesn't matter what the calendar says. Summer has already hit Virginia with my "favorite" menu of H's: hazy, hot, humid. Hell's bells, if you can't stand the heat, get out of the kitchen!

Since I can't and don't want to do that, I'll just have to requisition a few extra hunkalicious hotties to cool me off with palm fronds and tall glasses of sweet tea. (It would help tremendously if they all resembled Colin Firth and/or George Clooney and had the songwriting chops of Bob Dylan.)

Ooh, ooh! Have to share this video that was posted on the When Bob Met Woody Facebook Page. Hubba hubba! Hopefully, this will temporarily silence some of the misguided folks who constantly complain about Dylan's singing voice. Every word is intelligible.



Okay, where was I? So, what mischief have you been up to? Did you have a good Memorial Day weekend? We took it easy and slow; actually, we were forced to on Sunday since we had a morning power outage. Couldn't plug in, charge up, cook or flush -- when the power goes out, our well pump doesn't work, so no water to wash or rinse. You'll be happy to know we somehow managed to remain fair of face. Amazing what bathing in a few dewdrops will do. ☺


(
Read more...
Collapse
)
Current Mood:

hot
Are you hungry, baba?

You've come to the right place! Let's fire up the skillet and cook some lip-smacking, oh-so-yummy, belly-rubbing roti!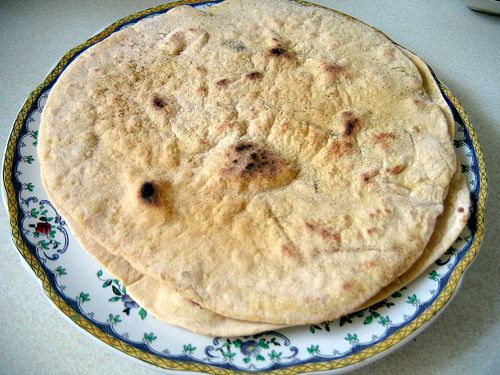 Harry R/flickr



There's so much more to this homey unleavened Indian flatbread than meets the eye (or the stomach). Yes, it's perfect for scooping up curries and vegetables (love love it with dahl), but did you know it also has the power to inspire really good stories? Hunh-ji! Yes Sir!

Hot, Hot Roti for Dada-ji (Lee & Low Books, 2011) contains all the ingredients I love most in a children's story: food, family, and high octane fun. I can say unequivocally that it's my favorite picture book thus far about contemporary Indian American life. How to blend the old with the new? Find an interesting way to bridge the generations? Introduce young readers to an unfamiliar culture? Lace a story with tasty specifics that tap into universal themes? Debut author F. Zia accomplishes all these things with her beautifully crafted "story within a story" that never misses a beat and is an absolute hoot to read aloud.



(

Read more...Collapse

)
Current Mood:

hungry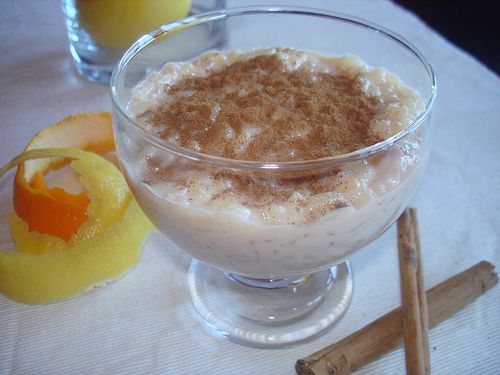 Orielo/flickr
The best poems feel like they were written just for you.

I guess it's no secret I'm a teensy bit partial to food poems that tease and tickle my literary palate with evocative sensual detail and juicy words I can roll around my tongue.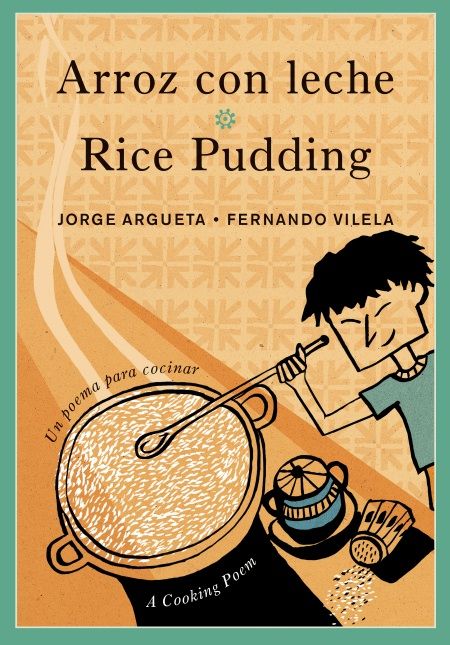 Last year, when Greg from GottaBook stopped by to share a poem and recipe at my Poetry Potluck, he mentioned Jorge Argueta's new book about rice pudding. Since I loved Jorge's Sopa de Frijoles/Bean Soup, I was anxious to taste his Arroz con Leche/Rice Pudding, another bilingual free verse Cooking Poem, this time illustrated by award-winning Brazilian artist Fernando Vilela.



(

Read more...Collapse

)
Current Mood:

cheerful
Blurry? Is this picture blurry? Have you ever tried to photograph a quazy duck?
Quackity quack quack!


Look who waddled into town over the weekend -- yes, that's Max the Duck, star of the New York Times Bestselling picture book series with his uber-talented creator, Jackie Urbanovic!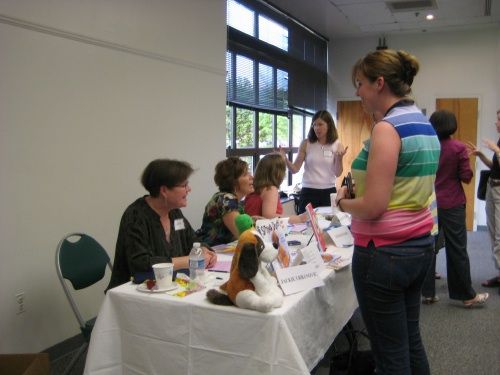 Jackie was on the panel at the Mid Atlantic SCBWI New Member Welcome held at the Reston Regional Library, sharing her thoughts on "The Creative Life: Navigating the Peaks and Valleys of Writing and Illustrating for Children," along with Lezlie Evans, Valerie Patterson and Regional Advisor Ellen Braaf.

Though I had interviewed Jackie a couple of times for alphabet soup, we'd never met in person. When I finally introduced myself following the panel discussion, she let out a little scream, jumped out of her seat and gave me a big hug. "I can't believe you're here!" she kept saying. Just ducky!!




Such a thrill -- I've been a Jackie fan since I discovered Duck at the Door at my public library back in 2007 -- and have enjoyed each and every installment in the series: Duck Soup, Duck and Cover, and Sitting Duck. Okay, guess which one is my favorite?




HOW COULD I NOT LOVE SOMEONE WHO WRITES ABOUT SOUP?!

Anyway, I got her to sign my books, and then we quipped and quacked for a few minutes. Jackie's positive energy is contaigious, and she's able to convey so much joy and exuberance in her art. Zip, jump, run. Badda-bing! Quazy good (with a side of quisp).





Possibly my most favorite inscription EVER!



Her latest title, released earlier this year, is IF YOU'RE HOPPY, written by April Pulley Sayre (Greenwillow, 2011). Full of hoppy sloppy animals growling and flapping all over the place (review coming soon). Big, big dose of Happy.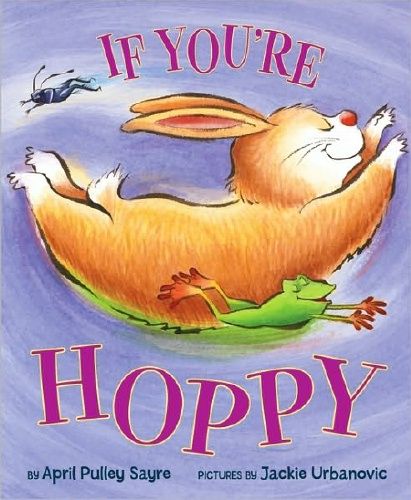 I'm a lucky duck, no? ☺

♥ More Jackie posts here.


*skips away*


Copyright © 2011 Jama Rattigan of jama rattigan's alphabet soup. All rights reserved.
Current Mood:

bouncy
"All I can do is be me, whoever that is." ~ Bob Dylan
Hey, hey! Today is Bob Dylan's 70th birthday!!

We could celebrate by listening to 70 of our favorite Dylan songs, singing "Like a Rolling Stone" seventy times, or by letting out 70

WooHoo's!

for this brand new picture book biography, When Bob Met Woody: The Story of the Young Bob Dylan (Little, Brown, 2011). (I vote for all of the above.)



Honey Babe

, I was soooooooo excited when I first heard this book was coming out, but disappointed when I couldn't get my hands on a review copy -- until the ever thoughtful and generous Jules of 7-Imp offered to share hers (kiss kiss hug hug love on that beautiful woman). Now, I'm no longer a sad-eyed lady of the lowlands, because I've devoured Gary Golio's wonderful words and pored over Marc Burckhardt's crackerjack illustrations.

Though there are several middle grade Dylan biographies, and two recent picture books illuminating his song lyrics -- Man Gave Names to All the Animals illustrated by Jim Arnosky (Sterling, 2010), and Forever Young illustrated by Paul Rogers (Atheneum, 2008) -- Golio's is the first trade picture book biography featuring the iconic music legend.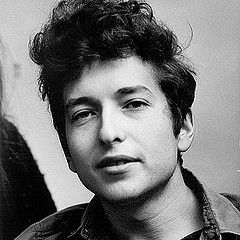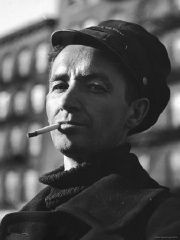 Even a casual fan knows there are tons of books published about Dylan (latest count: approximately 1000 titles in English), including biographies and retrospectives, songbooks, photo albums, graphic interpretations of his lyrics, collections of articles and interviews, academic analyses of his ouevre by hardcore Dylanologists, even an encyclopedia containing every bit and bob about Bob. And of course, there's Dylan's own critically acclaimed memoir, Chronicles, Volume One (S&S, 2005). So Mr. Golio's task must have been quite daunting, sifting through the available resources and creating a narrative captivating enough to interest young readers who've probably never heard of our favorite Archbishop of Anarchy. And then there's that little matter of Dylan fabricating parts of his life, especially his early years.


(
Read more...
Collapse
)
Current Mood:

happy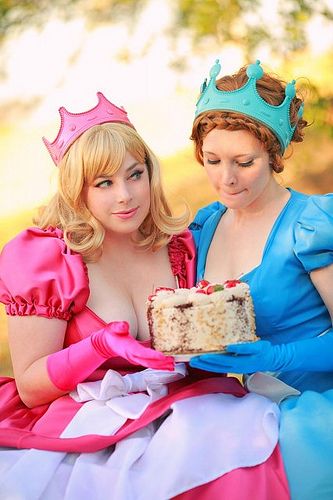 PlayStation.blog/flickr
FAT IS NOT A FAIRY TALE
by Jane Yolen


I am thinking of a fairy tale,
Cinder Elephant,
Sleeping Tubby,
Snow Weight,
where the princess is not
anorexic, wasp-waisted,
flinging herself down the stairs.

I am thinking of a fairy tale,
Hansel and Great,
Repoundsel,
Bounty and the Beast,
where the beauty
has a pillowed breast,
and fingers plump as sausage.

I am thinking of a fairy tale
that is not yet written,
for a teller not yet born,
for a listener not yet conceived,
for a world not yet won,
where everything round is good:
the sun, wheels, cookies, and the princess.

~ from Such a Pretty Face (Meisha-Merlin Publishing, Inc.), Copyright © 2000 Jane Yolen. All rights reserved. Posted with permission of the author.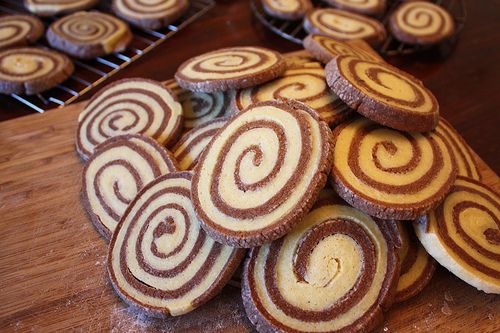 seedsinanapple/flickr
That Jane. She runs rings around us all, doesn't she?


(
Read more...
Collapse
)
Current Mood:

contemplative