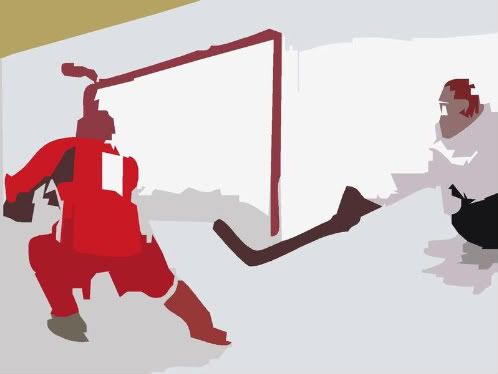 SWISH -- WHACK -- SCORE!!

*and the crowd roars*

Tap your hockey sticks together and scream out, "Hip Hip Hooray," for debut novelist J.E. MacLeod, a.k.a.,
jgurtler , on the official release today of Waiting to Score (WestSide Books, 2009)!



WAITING TO SCORE by J.E. MacLeod (WestSide Books, 2009),
Young Adult, 200 pages.
February has been a kickin' month here for new releases, especially by first-time authors. My kitchen helpers and I have been busy busy busy preparing bowls of, big kettles of, a virtual flood of alphabet soup. Yep, we've been drowning in the stuff, but couldn't be happier to get in on the excitement of freshly baked, intriguing, awesome new stories -- probably the best reason in the world to dish it up!


(
Read more...
Collapse
)