Are you ready for some Sweeter-than-Sweet Buzz?

It's official release day for
The Hive Detectives: Chronicle of a Honey Bee Catastrophe
by
Loree Griffin Burns
(Houghton Mifflin, 2010)!! Yay!

Move over Michael Bond and A.A. Milne -- the resident bears here at alphabet soup are hopelessly in love with Dr. Loree for writing this honey of a book! And who can blame them? After her amazing, Boston Globe-Horn Book Honor Award winning debut,
Tracking Trash
(Houghton Mifflin, 2007), Loree has written another compelling book about a critical issue that affects us all -- why are honey bees mysteriously disappearing?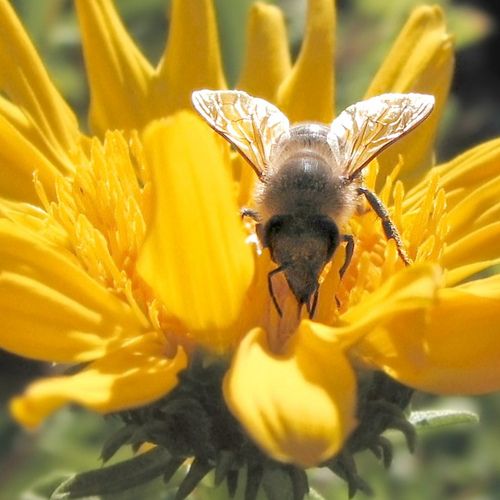 photo by wolfpix.
photo by rusto.
You may have heard about this phenomenon in the news -- back in 2006, commercial beekeeper Dave Hackenberg discovered twenty million of his bees had vanished without a trace.


(
Read more...
Collapse
)