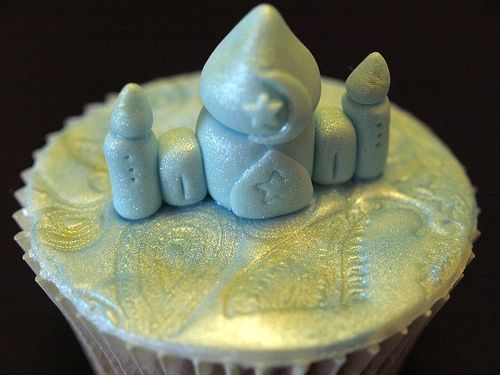 Mosque cupcake by
Rosina M/flickr.
It's been awhile since our last Cuppie-o-Gram, but this one was truly worth waiting for.

We are extremely pleased to congratulate fellow Virginia author Maha Addasi on receiving an Arab American Book Award Honorable Mention for her 2010 picture book, Time to Pray (Boyds Mills Press)!!




This award is given each year in the categories of Adult Fiction, Adult Nonfiction, Children's/Young Adult and Poetry, and was established in 2006 by the Arab American National Museum and faculty members at the University of Toledo. Selected groups of readers consisting of respected authors, university professors, artists, and members of the AANM staff choose the winning titles. The purpose of the Award is to inspire authors, educate readers and foster a respect and understanding of the Arab American culture.

To see the full list of 2011 winners, click here.

CONGRATULATIONS, MAHA!!

♥ My review of Time to Pray, which was illustrated by Ned Gannon and translated into Arabic by Maha's mother, Nuha Albitar, is here.

♥ More Random Cuppie-o-Grams here.


Copyright © 2011 Jama Rattigan of jama rattigan's alphabet soup. All rights reserved.